26/06/2015 Get inspired by colors when planning your venue decoration!
What's your wedding's theme colors? Get inspired by The Perfect Palette's color combinations!
06/12/2015 Support for new character sets and colors
Tablerrr now has fonts that support multiple languages with special characters like Greek and Russia. You can also select the colouring for the layout export (male/female).
13/12/2014 Remember to thank your bridesmaids and best men
Bridesmaids and best men give their help, support and time to create a memorable day for the wedding couple. Pinterest has listed several tips for gifts to give to your closest friends for helping and being part of your important day.
17/12/2014 Happy New Year!
What could be a more memorable day to celebrate your wedding than New Year's Eve? Get inspired by Pinterest's ideas for New Year's Eve Weddings!
1/12/2014 Winter wedding ideas
Winter is coming! It's time to pick up Bridal Guide's 100 ideas for classy and elegant winter weddings!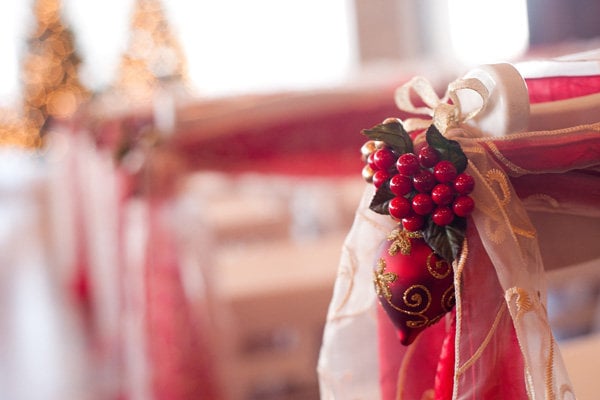 11/11/2014 Wedding bouquet
Wedding bouquet is an important part of the wedding planning. It reflects bride's personality and is a crucial part of the wedding's theme colors. Wedding and Wedding Flowers have listed this year's wedding flower trends - catch the latest tips!
22/10/2014 Most common seating mistakes
Project Wedding listed the most common seating mistakes at a wedding. Tablerrr helps to avoid disasters and make you and your guests feel comfortable and happy!
26/09/2014 Will you marry me?
It all starts with proposal. Check out one of the most watched proposal on YouTube!
3/09/2014 Autumn wedding ideas
Chilling and darkening nights, the colors of the nature, candles and an atmosphere beyond comparison — autumn is truly a wonderful season to get married! Check out these autumn wedding ideas on Pinterest.
18/08/2014 Can I have this dance?
First dance as a married couple is a once in a lifetime moment and that's why picking the right song can give you tough time. Check out Martha Stewart's first dance tips from real weddings!
23/06/2014 Wedding customs around the world
What are the pygmy wedding traditions like? "His only obligation is to find among his relatives a girl willing to marry a brother or male cousin of his wife. If he feels he can feed more than one wife, he may have additional wives." This wikipedia articlesheds light on the subject.
19/05/2014 Singing in the Rain
What if it rains on your wedding day? Here are some tips for preparations from Kay English Photgraphy.
04/04/2014 Spring wedding ideas
There are propably a hundred spring wedding -ideas that you could use, right? Start with these from Bridal Guide –magazine.
03/03/2014 Wedding cakes are SO last season
No matter what kind of wedding you´re having, Wedding Bells have some creative alternatives to the traditional wedding cake!
08/01/2014 Wedding budget spreadsheet
While wedding planning can in general be quite tricky at times there´s nothing easier than to overshoot your wedding budget. Here´s a simple yet effective worksheet we found to keep track of wedding costs. Have a happy year 2014!
08/28/2013 Wedding Countdown: 10 Things to Do Last
Here´s a great reminder list by The Huffington Post for last things to do before your wedding!
08/12/2013 Wedding timeline
Are you getting married this fall?
Here´s a beautiful Pinterest moodboard by Arkansas Bride Magazine to inspire you:
06/06/2013 Wedding timeline
We found a very neat timeline from DIY BRIDE´S blog to help you out with your preparations! (timeline by Jam<3Toast)
Check it out!
05/20/2013 Wedding ideas: Create atmosphere with votives
Here´s a nice and inexpensive idea to make your evening party even more magical!
Photo: http://pinterest.com/pin/14777505000129947/
05/08/2013 One more reason to use Tablerrr
This too would´ve been avoided if people used Tablerrr :( (Warning: Explicit material)
04/24/2013 10 Must-Have Wedding Related Apps
South African The Pretty Blog published a handy top ten list for the must-have wedding related apps to help you out with your wedding preparations. Check it out!
P.S. Tablerrr´s in it also ☺
02/18/2013 The Story of Tablerrr
It was the summer of 2010 and Michael was about to get married. The wedding was to take place in an old wooden harbor-restaurant next to the beautiful surroundings of the Finnish archipelago. Preparations were rolling smoothly but one aspect proved to be tricky.
It was crucial to get the seating arrangement done so that everybody would enjoy the evening. Michael and his bride drafted several versions on paper finally reaching an agreement on how the 80 people should be seated. Then, the cancellations and late registrations arrived. It was then that the idea of a smart online seating arrangement service was born.